FIT HLX
Forty-Niner Intensive Transition Program – HispaniCS & Latinx
This course LACS 2050 (1 credit) is included in your tuition (no extra costs)
If you are registered to live on-campus, you can move in a week early to ease your transition to college!
Course Overview
The Summer Intensive Opportunity is a week-long, intensive course that will help prepare you for navigating college life at UNC Charlotte. The program is designed to provide admitted students with an opportunity to create a platform of strategies to apply to any courses whether it is required or not. Students participating in this week-long course will gain experience in study, time-management, written and oral communication skills, and problem-solving skills, which are essential for a successful college experience. Self-development and leadership skills are at the heart of this summer FIT HLX course.
Course Description
Prepare yourself for successfully navigating Charlotte.
The course is designed for UNC Charlotte incoming freshmen and transfer students planning to gain strategies for balancing study, life, and at times professional experiences or work.
The Hispanic and Latinx population at Charlotte is 14% which is about 3,599 students. There are many student organizations in different fields, there are opportunities for student work and for studying abroad.
This program is designed to:
Assist you with establishing a sense of belonging and community;
Building study skills;
Become familiar with the UNC Charlotte campus and support services;
Connect with opportunities to become involved and engaged on campus as well as with the Latinx community at Charlotte and make lasting new friends;
Reduce the stress of your first semester;
Learn to write proactive communication for administration purposes, letters of recommendation; and documentation such as proposals, personal statements for scholarships, etc;
Study intercultural competencies, critical thinking, problem-solving, and leadership skills.
In this course, attendance is mandatory because in each session there will be a review of the material assigned on Canvas. Assignments could be readings, quizzes, writing, and videos.
Meet your instructor: Susana Cisneros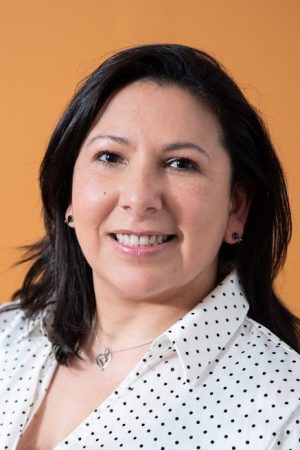 A Letter from the Instructor:
Welcome to Charlotte!
I would like to share with you some of my personal story. I am a first-generation college student, an immigrant, and an adult learner of English. I am originally from San Miguel de Tucumán, Tucumán, Argentina. I earned my first degree at Universidad Nacional de Córdoba, Argentina. I moved to Charlotte in 2005 and started teaching Spanish at UNC Charlotte in 2008 as a graduate teaching assistant while working on my M.A. in Spanish and, at the same time learning English. 15 years later, I am still here, connecting students with the community, professional resources, and other opportunities.
It was very challenging to navigate the system back then; I felt lost many times and was unsure who to ask for help. I didn´t understand acronyms or the college language. Sometimes, I wasn´t sure how to find specific information or what to ask to get the information. I was always working and had little time for socializing or relaxing. Because of my lack of academic English, I had to study twice or three times as much, and I felt behind and, at times, inadequate. There were many resources available, but I just didn´t know. And this is why I want to welcome you!
Many students may feel overwhelmed during the first semester and feel alone or that they don´t belong. As a result, they do not reach their potential in the semester, which adds more stress. This Intensive program will help you succeed in college this fall and in all your classes here at UNC Charlotte. You will work hard, be challenged, and not be left behind.
Susana Cisneros, Pronouns: she, her, ella Senior Lecturer in Spanish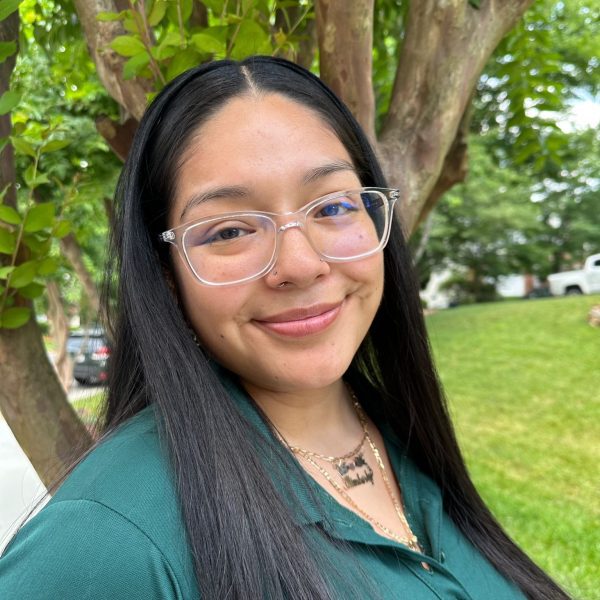 Kimberly Osorio
My name is Kimberly Osorio, and I am a senior majoring in International Business. I was born in Acapulco, Mexico, and moved to North Carolina in 2005. I am a first-generation student and take pride in being a Latinx student at UNC Charlotte. I am grateful to attend an institution that provides specific support to the Latinx community, allowing me to challenge stereotypes and contribute to a more inclusive campus by sharing my perspectives and experiences. I am looking forward to being a peer mentor because it offers me an opportunity to enhance the experience of incoming Latinx students at UNC Charlotte right from the beginning. My goal is to help new students feel comfortable and reassure them that they have someone available to assist them with anything they need.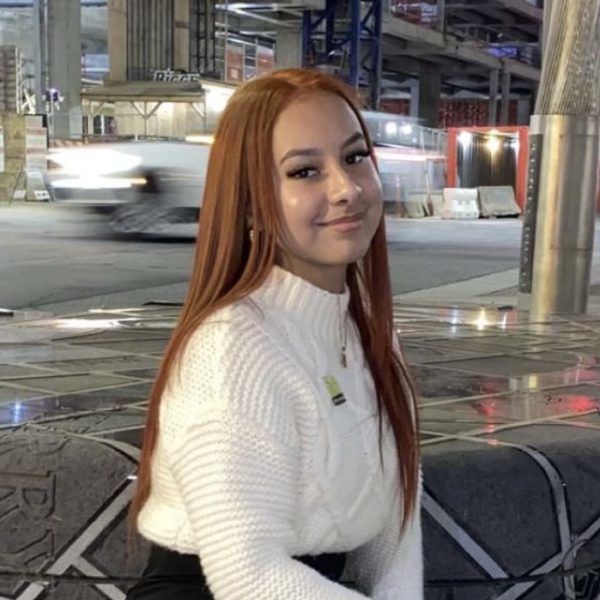 Gigi Gaitan
Junior 2nd semester
-Spanish / Criminal Justice
– I am a first-generation student with 3 sisters.
-Being a Latina at Charlotte has made me feel proud and made me get closer to my roots. As a minority, it is nice to have a school with support groups to help us advance in life despite the trials we face. I've made some great friends along the way as well.
– I want to be a peer mentor because I aspire to make a good changes in people's lives the same way I've received some support here at UNC Charlotte. I also want to see minorities be successful and be able to have a voice. Since I was a little girl, I knew I wanted to help serve and protect people. I'm grateful that is what I was given the chance to do.
Tentative Schedule and Location
Online Engagement – Synchronous and Asynchronous starting August 11, 2023
Move in early to UNC Charlotte dorms – Saturday 8/12/2023 12 – 5pm
Face2Face Starts Sunday, August 13, through Friday, August 18
Syllabus and full schedule will be on Canvas
Make sure that you do not have any conflicts with this schedule. This is a participation course, you must participate to pass.
UNC Charlotte Campus: Experience life as a 49er! Smart classrooms, study groups, and on-campus dining. Meeting location for opening session will be sent via email.
How much is parking? Will I need a parking pass?
Parking passes are not required during the week of the program.
Do I need to buy meals?
Students will have their student ID which can be used for on-campus dining.
Students staying on-campus in fall
Students participating in this program should sign-up to check into their fall residence hall early. There is no time during the week to move in and being on or near campus is important.
There is a $25/day fee for early check-in option. This will be added to your Fall housing bill and is covered by financial aid – details evolving on this).