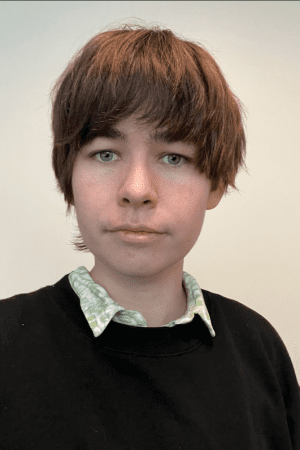 Jules Geaney-Moore
Administrative Support Associate
Office Hours
Work schedule: 8:00am-5:00pm (Lunch 1:00-2:00pm), Mondays & Tuesdays remote: Zoom
Faculty Travel: please fill out the two forms on Canvas before requesting a meeting. Meetings may be on Zoom any day, or in person Wednesdays through Fridays.
Jules Geaney-Moore (they/them) is one of the Administrative Support Associates for the department. They are passionate about helping people of all cultures learn together.
Education
Master's in History – UNC Charlotte, Charlotte, NC – 2023 – present
Master's in Liberal Studies – UNC Charlotte, Charlotte, NC – 2019 – 2023
Graduate Certificate in Technical Writing – UNC Charlotte, Charlotte, NC – 2019-2022
Graduate Certificate in Human-Computer Interaction – UNC Charlotte, Charlotte, NC – 2017-2019
Bachelor's in Psychology and English (minor in Community Studies) – Guilford College, Greensboro, NC – 2014-2016
Associates in English – Clark University, Worcester, MA – 2011-2013
Appointments
Administrative Support Associate (Journey), Department of Languages and Culture Studies, UNC Charlotte 2022-present
Administrative Support Associate (Contributing), Department of Languages and Culture Studies, UNC Charlotte 2017-2022