This Week in LACS 8/28/2023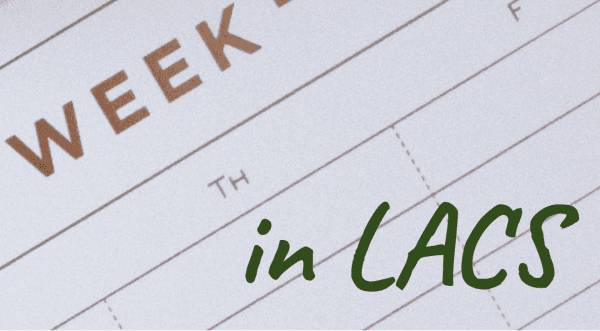 Welcome to the second week of the semester. I hope you had a chance to get some rest over the weekend.
News on College Name
The Dean notified chairs on Friday that of the two remaining approved name choices for our new college he will recommend "College of Humanities, Earth & Social Sciences" to the Provost and Chancellor.
Important Dates and Events this Week
Monday, August 28, due date for Ifest booth applications
Monday, August 28, Drop/Add deadline
Monday, August 28, SoTL Grant Writing Course registration (8/28-9/1)
Looking Ahead: Friday, September 15, Early Alerts due for all 1000/2000 level courses
Departmental Election Results and New Elections
You elected the members of the CAPC committee, which is now up and running. Thank you to Ryan Augustyniak, Paloma Fernandez Sanchez, Javier Garía León, Anton Pujol and Allison Stedman for serving on this committee. David Dalton, elected as alternate, will take over for Allison Stedman in the Spring when she is on leave.
I have constituted the Search Committee for the Assistant Professor in Translation position. Thank you to David Boyd, Javier Garía León, Jeff Killman, Allison Stedman, Kai Werbeck for serving on this committee.
Last week you received a call for nominations and a ballot for the Merit Advisory Committee. You also received a nomination form for the empty seat on the Undergraduate Curriculum Committee. Finally, you received a form for nominations for the Graduate Committee. These elections will be completed this week. For details on these committees see the Department Bylaws.
More Welcomes!
Welcome to this year's MA Fellows! Returning are Xiaohong Mueller in Chinese, Yukie Okada in Japanese and Laura Viale in Spanish. We welcome Sarah Wyble as a new MA Fellow in Spanish. We are also happy to host Wiebke Loechte, our DAAD Language Assistant with us from Germany.
Congratulations
Congratulations to Mary LaMarca. Mary was elected Vice-Chair of our "new" college Faculty Council. It is a great honor to be elected into such a leadership role and we are so grateful to have Mary representing us in this forum. This year especially, with the reorganization of our "new" college, the Faculty Council's role will be instrumental in the establishment of new bylaws, policies and administrative structures.
Kudos to Javier García León and Mónica Rodríguez-Castro who submitted an application for an external grant "Intersectional Applied Linguistics. Fostering Intellectual Debates and Training on Colombian Language Issues" together with David García León and Julianna Gómez Medina in the 2023 Ford-LASA Special Projects competition.
Congratulations to Ryan Augustyniak for completing the Content-Based Instruction Institute at CARLA (Center for Advanced Research on Language Acquisition – https://carla.umn.edu/) at the University of Minnesota.
Announcements
The French Club has begun its regular meeting schedule on Wednesdays 5:30-6:30 in COED 419. The first exciting event is the Dégustation de Fromage (Cheese Tasting) on August 30th. The German Club had also begun weekly Kaffeeklatsch (coffee hour) meetings on Wednesdays at 3 behind the Student Union.
NinerReady
Download the LiveSafe app to receive alerts and emergency messages. Learn more about NinerAlerts and NinerNotices.
Mental Health and Well-Being
Employee Assistance Program offers access to free, confidential counseling and resources on financial, legal and work-life matters.
Learn more about Suicide Prevention and Mental Health First Aid at the Cultivating a Community of Care site offered by the Center for Counseling and Psychological Services.
Call for Proposals
All researchers who plan to do a faculty exchange within the Baden-Württemberg/North Carolina system in the year 2024 are cordially invited to apply for a one-time travel grant of €1,200, funded by the Ministry of Science, Research and Arts of Baden-Württemberg.
The Faculty Scholarship of Teaching and Learning Grants Committee is requesting proposals for Scholarship of Teaching and Learning (SoTL) Grants. The purpose of the SoTL Grants program is to fund faculty projects that systematically examine and reflect upon the teaching and learning practices in their discipline using appropriate research methods. The applications will be due October 1. If you are interested in getting support with your application, please register for the SoTL grant Writing Course which runs 8/28-9/1. If you are interested, please consult with your Undergraduate Language Program Coordinator, the Associate Chair, Carol Hartley and the Chair.
Thank Yous
Thank you to Angela Jakeway, Yukie Okada and Susana Cisneros for representing us at the Student Convocation on August 20.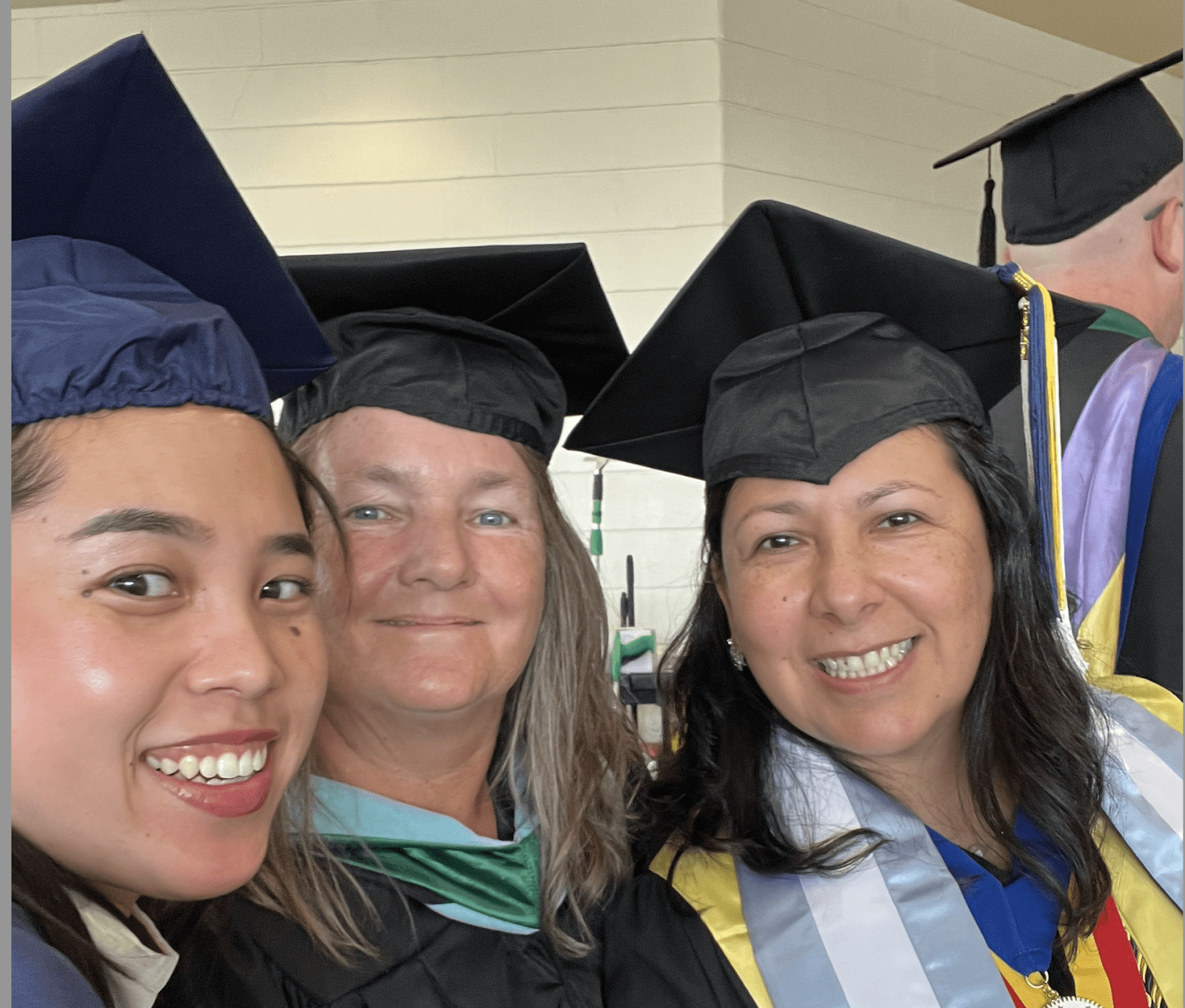 Thank you to Associate Chair, Kai Werbeck for organizing the Meet and Greet for new students. We had more students attend than in the last few years. Thank you to our faculty who generously gave their time after a long week: Ryan Augustyniak, Fang-yi Chao, Noha Ghali, Susanne Gomoluch, Yongling Gorke, Chikako Mori, Xiaohong Mueller, Shaun Stone, and Monica Rodriguez.
Thank you to Carol Hartley, Jules Geaney-Moore and Hanna Lee for helping all us have a smooth first week of classes.
Wishing you all a good second week of classes. Thank you for everything you all do.
All the best
Anabel Aliaga-Buchenau