Alexandra Potter receives scholarships to study Arabic in Morroco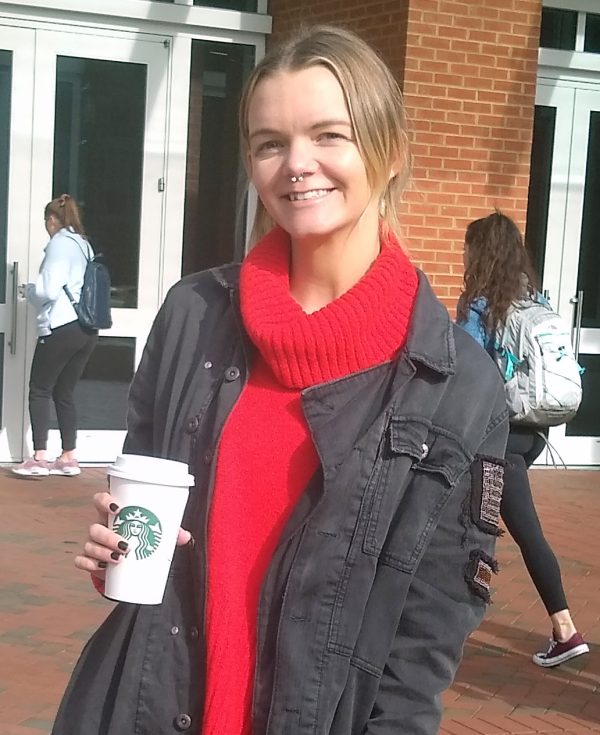 Like many students, UNC Charlotte Senior Alexandra Potter majoring in International Studies and Political Science with a minor in Arabic Studies, always thought that studying abroad was too expensive. Fortunately, she discovered the many scholarship opportunities available for those who seek to study Arabic and other critical languages. Potter will spend the Spring 2020 semester travelling to the Middle East where she will learn more about Arabic language and culture thanks to the Council on International Educational Exchange (CIEE)'s Arabic Language and the Culture Program in Rabat, Morocco. She obtained two scholarships to cover her expenses. She has been selected as the only UNCC recipient of the Benjamin A. Gilman International Scholarship, a nationwide prestigious scholarship that seeks students practicing critical need languages such as Arabic, and the Robert G. Fowler Jr., Esquire International Scholarship.
Potter will be studying colloquial Moroccan while furthering her study of standard Arabic. She is also taking a class on the Qur'an and Islam, and will hopefully, be granted an intern position. This experience will not only help her develop her Arabic language skills and further her understanding of the culture, but it will also help advance her professional skills and expand her knowledge on what it means to be a global citizen.